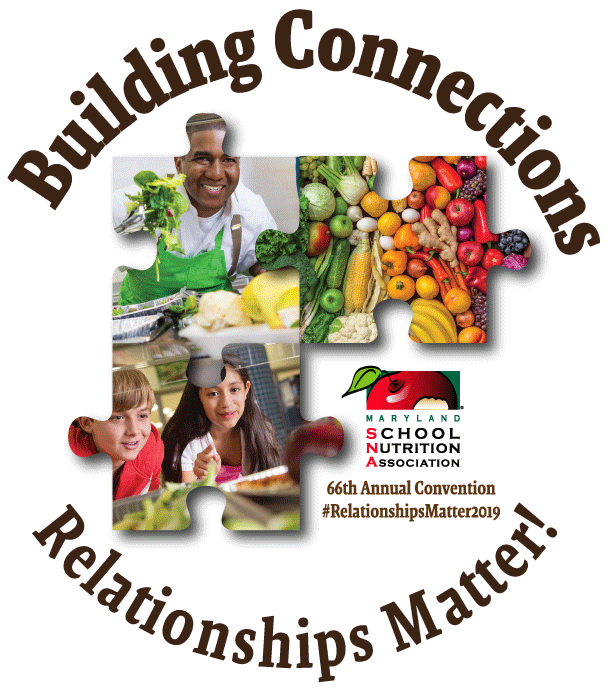 MdSNA's 66th Annual Convention
October 25-26, 2019
Delta Hotels Baltimore Hunt Valley
245 Shawan Road
Hunt Valley, Maryland 21031
CLICK HERE TO REGISTER ONLINE.
Click here to register for the SNS Exam being held in conjunction with the convention.
Deadline is October 4 - registration now closed.
If you are registering an entire chapter batch, please click here to contact our office for streamlined batch processing instructions.
If you are an exhibitor interested in purchasing a booth at our show, click here for information and online registration.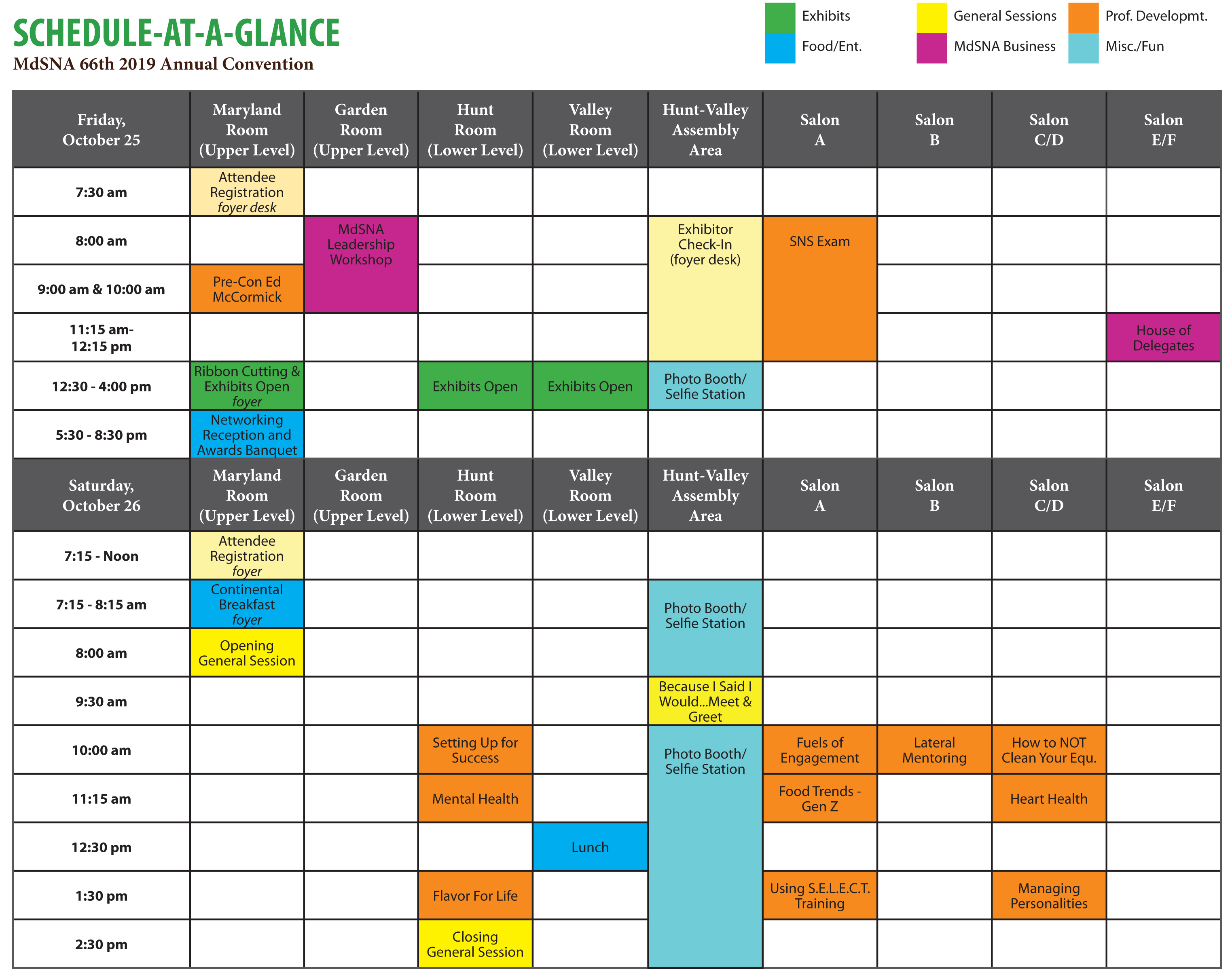 Click here to view full event program in detail.
MdSNA is actively planning the 66th MdSNA Convention in Hunt Valley. Members will have the opportunity to network, participate in amazing education sessions and walk the exhibit floors, and yes there will be 2! All while "Building Connections" and developing "Relationships that Matter!"

Pre-Con Session, Exhibits, Awards, Ed Sessions
We are excited to offer an exclusive pre-con trip to McCormick as well as two levels of exhibit halls, special awards dinner, and jam packed education sessions - all in one convenient location. Keep an eye on the MdSNA website. More event details, education session titles and descriptions will be posted as they are confirmed. Time slots will again feature one session specifically for central office staff/directors.
*** PLEASE NOTE: BOTH THE 9AM AND THE 10 AM PRE-CON SESSIONS ARE NOW FULL. ***
Featuring Special Guest Speakers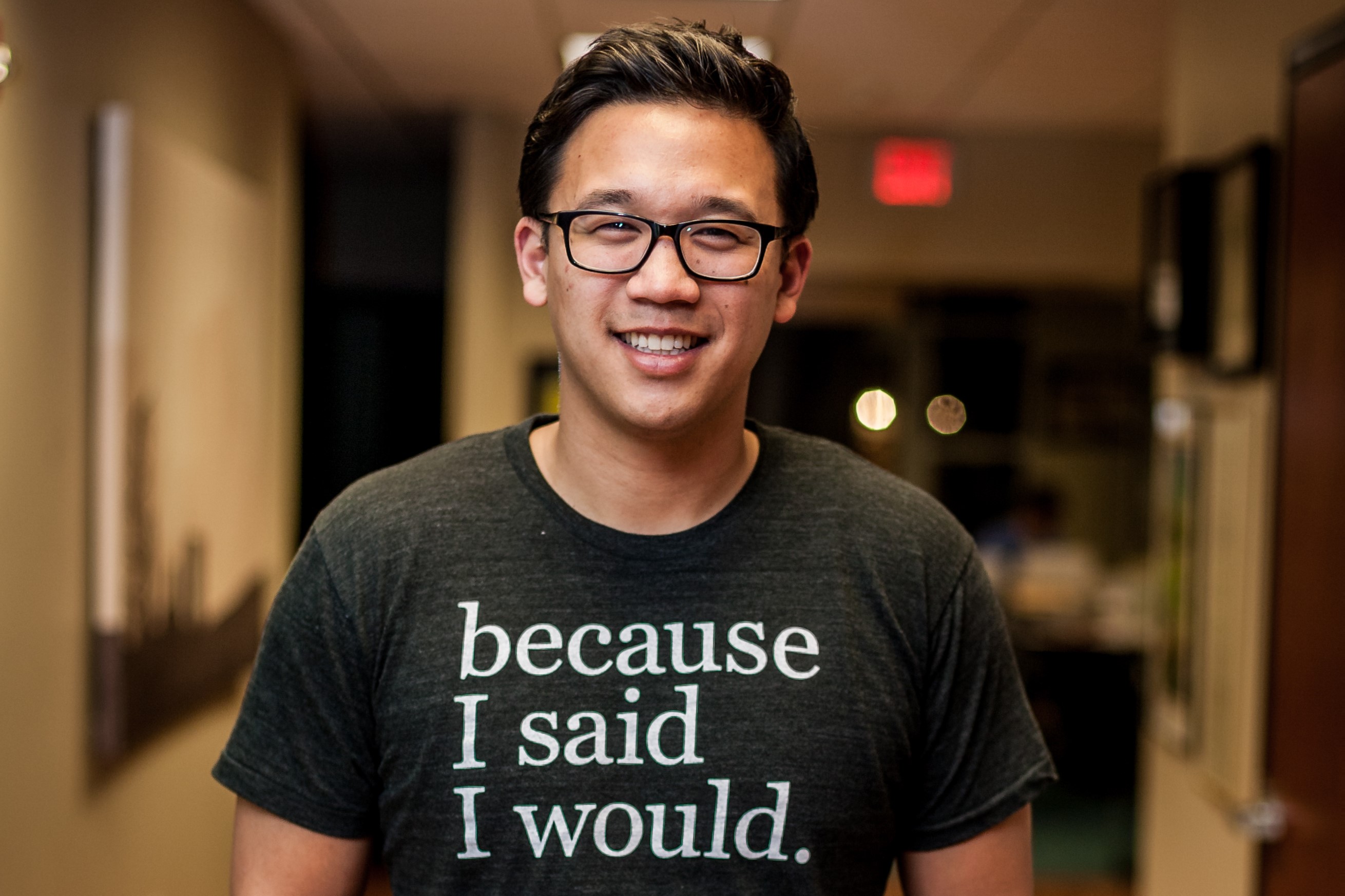 KEYNOTE ADDRESS
Alex Sheen, Founder
Because I Said I Would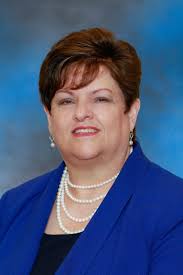 Dr. Becky Domokos-Bays, RD, SNS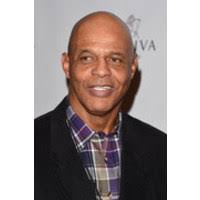 Lydell Mitchell
Retired Baltimore Colts football player
Community Champion
Chapter Leaders - Save the Date - We Need You
We will be featuring special chapter and committee leadership training sessions just for you. You will learn the 2019-20 Plan of Work and be equipped on how to establish and accomplish the goals of your chapter! We will also host our annual House of Delegates meeting. We have worked to create a more informal atmosphere to foster an environment of sharing and nurturing. We are anticipating another mega discussion on an issue to help you better serve your chapter and to provide feedback on how the state association can better support you. Your input is necessary to this process, please plan to join us. Can't wait to see you at the convention!
Hotel Information
Book your room at the Convention Hotel. Stay at the beautiful Delta Hotels Baltimore Hunt Valley at 245 Shawan Road, Hunt Valley, Maryland. This hotel offers a business center, free high speed internet, free parking, and a fitness center, all for just $139/night.
USE THIS LINK to book your room, and receive a special discount just for convention attendees. Reservations must be made by September 24th in order to receive the discounted room rate of $139/night.
What's Nearby
Are you bringing a spouse or coming a day early or staying an extra day? Consider these things to do in the area, before or after the convention:
Area Dining
Familiar favorites nearby in Hunt Valley Towne Centre– Chick-fila, Chipotle, Peets Coffee, Panera, California Pizza Kitchen, Carrabba's, Echo Frezco, Noodles and Company, Outback, Sakura and Wegman's

Dining in Hunt Valley Towne Centre (walk or hotel shuttle) https://www.shophuntvalley.com/shops-services/dining/ includes Bar Louie, Barrett's Grill, Iron Rooster (great breakfast)

Oregon Grille, 1201 Shawan Road, Hunt Valley, MD 21030 – high end/classic lunch and dinner service

Andy Nelson's Barbeque and Restaurant, 11007 York Road

Silver Spring Mining Company, 11100 York Road

Texas Road House 11300 McCormick Road
Area Attractions
Center for Maryland Agriculture and Farm Park (Maryland Agricultural Resource Council) , 1114 Shawan Road, Cockeysville, Maryland 21030 - This Farm Is Your Farm…Come explore and enjoy its nearly 150 acres including fields, forests, and trails – and sometimes "pick your own- check the website https://marylandagriculture.org/ [1.7 miles from hotel]
Register online using the link above, or download printable form by clicking here and mail to our Gaithersburg address.